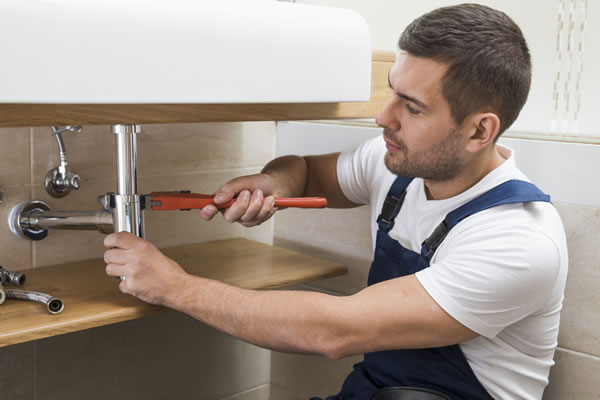 Are you tired of struggling with low water pressure when taking your morning shower or rinsing the dishes after dinner? The ideal water pressure reading should be around 45 to 55 psi. If you tested your water pressure, and it falls below this standard, then this can indicate problems with your plumbing system. At 1-800-Plumber of CT, we provide premium residential and commercial services for local Eastern Connecticut property owners. Are you looking for ways to increase your water pressure? Here are some tips that can help you find the perfect solution.
Check Your Valves
Many plumbers have been called to homes and businesses for low water pressure, only to discover that the shutoff valve wasn't turned properly. This should be the first step when troubleshooting a water pressure issue.
Inspect Your Pipes for Clogs or Leaks
Once you have eliminated the possibility of a valve problem, it's time to move on to other common causes of low water pressure. Clogs can create pressure issues because a large mass is blocking the flow of water. In other circumstances, low pressure is the result of a hidden leak. If you're sudden pressure issues also brought an increase in monthly utility costs, then a leak is the likely culprit. Scheduling a professional plumbing inspection can help you determine whether either of these is the source of your trouble. If so, removing the clog or repairing the leak should return your pipes to normal.
Talk to Your City's Water Department
If you're sure there are no leaks or clogs, then the cause could be the institution responsible for delivering fresh water to your home. Your local city water department can conduct a pressure reading and should be able to let you know if there are existing problems in your area. Perhaps a repair on their end can fix the issue once and for all.
Install a Pressure Booster
Are you tired waiting for the city to fix its plumbing issues? Do you live on an off grid property that uses well water? Then a pressure booster can provide a fast and effective solution. This handy device can make your fixtures and appliances work their best again. A certified plumber can install a pressure booster quickly and accurately, so you can get back to your normal routine as soon as possible.
Do You Need to Adjust Your Water Pressure? Call 1-800-Plumber of CT Today
Are you fed up with your low water pressure? Get the help you need today by calling the team at 1-800-Plumber of CT. Our certified and insured plumbers are ready to help you improve the safety and efficiency of your plumbing system. We offer a wide range of commercial and residential plumbing inspections, clog removals, leak detection, pipe repair, pipe replacement and maintenance services. Contact our office to learn more or to schedule an appointment with a licensed plumber in Darien, Cos Cob, Greens Farms, Fairfield, New Canaan, Norwalk, Riverside, Greenwich, Stamford, Weston, Stratford, Milford, Trumbull, Southport, Wilton and other nearby Eastern Connecticut neighborhoods.